LCSW Exam Prep, Course April 13, 2019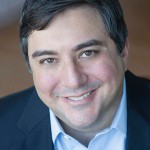 The best time to take your LCSW exam is right at the end of your MSW when the academic material is still fresh! This course meets on Saturday, April 13, 2019, 9am to 4pm, Room SO250. Seats are limited so do not delay!
Learn how to answer the questions by understanding what is expected by test makers. This 6-hour course includes a comprehensive workbook and study aids (including study materials for DSM 5). The course will cover:
- The exam structure
- Study and test-taking tips
- Extensive review of test questions & answers, provided by a special program from ASWB only available for use at Schools of Social Work
- Review of course content areas
- Strategies for home study
David Landsman-Wohlsifer, Ph.D., LCSW is a Clinical Instructor at the School of Social Work at FAU. He is also the owner of the Boca Raton Center for Psychotherapy. He has been a clinical social worker and social work educator for 23 years and has extensive experience teaching licensee applicants how to PASS the LCSW exam. Cost: $150 until March 30; $175 thereafter.
Refunds minus a $30 administrative fee allowed for cancellations up to 14 days prior to workshop. No refunds after 14 days prior to workshop. Refunds or transfers to other course dates may be permitted in cases of documented personal or immediate family medical emergency, when the same course is being offered on multiple dates, at the discretion of the Professional Development Coordinator. Registrations may not be transferred to another individual. Printed course materials will only be provided to those who attend the course. To request a refund or transfer, please contact Sara Dochterman at sdochter@fau.edu. Please see Prodev Cancellation for complete cancellation policy.