Mindfulness Based Stress Reduction (MBSR)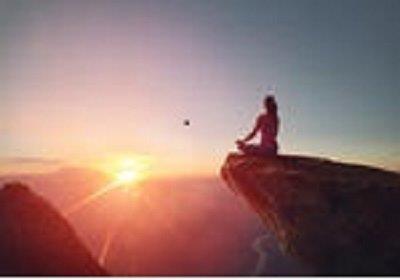 Mindfulness Based Stress Reduction (MBSR)
MBSR is an evidenced based program founded at the University of Massachusetts Medical School in 1979. The course consists of 9 sessions over 8 weeks – weekly 2.5 hour classes and a 6 hour silent "retreat day" between classes 6 and 7.
Participants will be guided through and learn to practice seated meditation, body awareness meditation and moving meditation (gentle yoga-stretching, walking) while exploring mindfulness in their daily life. At each of the weekly sessions, there will be time for inquiry and dialogue about the insights and challenges that arises thru-out the course and from the practices. There will also be discussions on particular topics such as the role of perception on stress reactivity, the physiology of stress, the differences and benefits of responding vs reacting, and bringing mindfulness into interpersonal relationships.
Attendees learn to become aware of their inner landscape and their surroundings and how to find balance and peace of mind. Recognizing their own wisdom, they develop an attitude of mindfulness by purposefully accepting situations in a composed, curious and non-judgmental manner. Course material will be applied to practice with clients.
This course will be taught by Gus Castellanos, M.D. Dr. Castellanos is a graduate of the University of Miami Miller School of Medicine. He practiced Neurology and Sleep Medicine in South Florida for 25 years. Gus has been practicing mindfulness since 1998 and teaching mindfulness programs since 2009.
The course will meet at the Florida Atlantic University, Jupiter Campus, Room AD 205. Retreat Day will be at MacArthur Beach State Park.
Dates/times:
Thursday, September 13, 2018, 6:00-7:30 pm – Introductory Workshop
Thursday, September 27, 2018, 6:00-8:30 pm – Week 1
Thursday, October 4, 2018, 6:00-8:30 pm – Week 2
Thursday, October 11, 2018, 6:00-8:30 pm – Week 3
Thursday, October 18, 2018, 6:00-8:30 pm – Week 4
Thursday, October 25, 2018, 6:00-8:30 pm – Week 5
Thursday, November 1, 2018, 6:00-8:30 pm – Week 6
Sunday, November 4, 2018, 9:00 am – 3:00 pm – Retreat Day
Thursday, November 8, 2018, 6:00-8:30 pm – Week 7
Thursday, November 15, 2018, 6:00-8:30 pm – Week 8
To view the learning objectives please go to
Learning Objectives
Attendance at all sessions is approved for twenty seven and a half (27.5) General CEUs – FAU Phyllis and Harvey Sandler School of Social Work is an approved provider of the Florida Board of Clinical Social Work, Marriage and Family Therapy, and Mental Health Counseling and the Florida Board of Psychology (BAP #50-6251).
CEUs will be awarded only for the sessions attended in full. Any participant who needs to miss more than one class may be asked to drop out of the course. A participant missing more than two classes will be required to drop out of the course. In such cases, refunds or transfers will be determined based on the policy of the Office of Professional Development, at the discretion of the Coordinator.
Cost: $375 until September 13; $425 thereafter.
Refunds minus a $30 administrative fee allowed for cancellations up to 14 days prior to workshop. No refunds after 14 days prior to workshop. Refunds or transfers to other course dates may be permitted in cases of documented personal or immediate family medical emergency, when the same course is being offered on multiple dates, at the discretion of the Professional Development Coordinator. Registrations may not be transferred to another individual. Printed course materials will only be provided to those who attend the course. To request a refund or transfer, please contact Sara Dochterman at sdochter@fau.edu. Please see Prodev Cancellation for complete cancellation policy.